A Look at the 2022 Lamborghini Countach Luxury Interior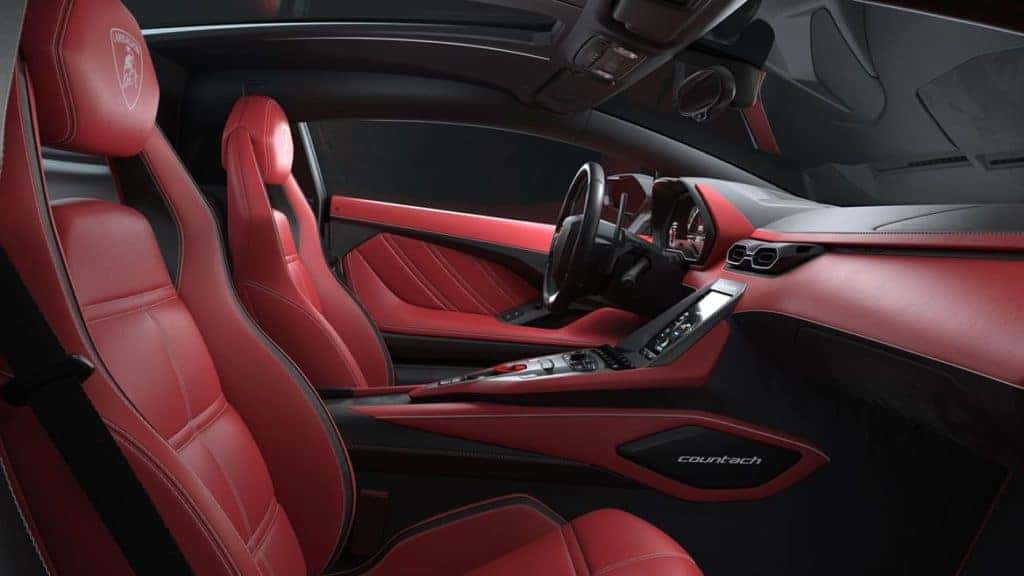 2022 Lamborghini Countach Interior Features
A Cabin Designed to Appeal to the Discerning Performance-Minded Customer
The revival of the legendary Countach name is fantastic news for fans of the classic Lamborghini model. However, Lamborghini has pulled out all the stops with the interior of the 2022 Lamborghini Countach. Step into the sports coupe through the magnificent scissor doors, and drivers are met with pure class. In true Lamborghini fashion, the design is meant to inspire a sense of sophistication with its clean lines and high-end materials. A futuristic edge to a tried-and-true concept is what makes the upcoming Countach such a promising sports car for Colorado consumers to get excited about. Options that offer a variety of color options and even carbon fiber implementation will give the high-end sports car that premium feel that Lamborghini owners love.  
Modern Interactive Elements to Enhance Any Ride
Even with the Countach being catered to the performance enthusiasts of the world, the modern elements of the interior extend to the entertainment and convenience aspects of the ride as well. From the 8.4-inch touchscreen that has a gorgeous HDMI display, Lamborghini is offering passengers plenty to work with. Occupants with compatible smartphones will be able to connect to the system through various convenient applications. More information about additional infotainment options will be unveiled closer to the release of the special vehicle.  
Learn More About the 2022 Lamborghini Countach with Lamborghini Denver
The reintroduction of the legendary Countach name is a welcome one for Lamborghini fans all across Colorado. As more information about the 2022 Lamborghini Countach and its lavish interior is announced, keep updated with Lamborghini Denver in Highlands Ranch, CO. Our sales team will be able to provide you with all the most recent details about the upcoming sports coupe and how you can order it when it becomes available for purchasing!  
(Photo Credit: Lamborghini)